7 Ways to Save Money This Fall
Finally, the weather is cooling down a bit, the leaves are changing, and it's time to break out flannels and chai tea. But the good news about the new season is that it offers some new ways to save money. So here are ways to save money this fall that can make the change even more fun.
7 Ways to Save Money This Fall
1.Turn off the Utilities
You might be laughing at this if you live somewhere like Death Valley, California. So take this one with a grain of salt depending on where you live. For us last year, this was hardly an option because there were still many days that the high went abogve 85 degrees. In September 2018, we've been lucky to have gotten a few days in the 70s. Make it a commitment to check the weather and heat or cool your home accordingly. My husband and I are both happier a little chilly than too warm. We have our heat set to kick on at 68 degrees, and the air set to 74. When I lived in Alaska, we didn't have AC and it was very seldom noticed. Another thing that really helps us with this are our blackout curtains. They are affordable but we noticed how good they are at regulating the temperature in our home!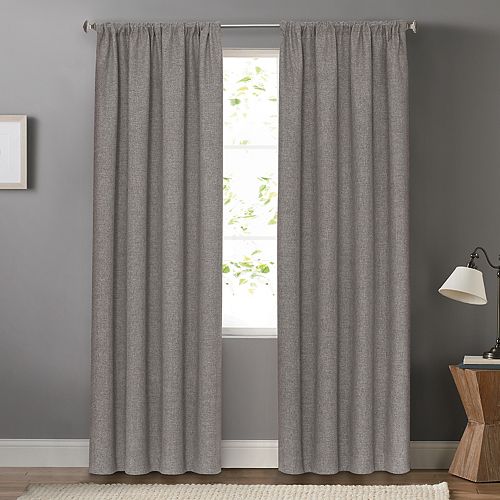 2.DIY The Cute Fall Drinks
If you love a good PSL (Pumpkin Spice Latte, for my non coffee drinkers), try making one of these at home. This is especially important if you don't do dairy, because the Starbucks syrup contains dairy. Yikes! For a muuuuch healthier version, try coffee/espresso, almondmilk, and pumpkin pie spice (this stuff that is found in the spice section of the grocery store. Salted Caramel Hot Chocolate is also easily duped. Now as many of you know, I am no longer able to drink coffee. Yes, it's as terrible as it sounds.
If you don't care about the healthiness of these drinks, just get a flavored creamer and call it good. Typically, one large fall flavored creamer costs less than one grande fall beverage.
3. Inventory Your Candles
Two years ago, I went crazy on candles. There was a BIG sale at Bath & Body Works (but really, when isn't there?) and I stocked up. The deals I got were actually great. With some coupons and stacking, I paid under $5 for each three wick candle (retail is $20-$22). So I bought a LOT. I'm happy to announce that I still have two fully unopened, and they are still completely scented. But if I hadn't looked around through our home décor, I might have spent more money and bought some new ones just because. Go look and see if you have any candles that fit the bill of "fall" and use those up first. Even if they are half done. I'm also going to be a little harsh and say that I was really underwhelmed by Bath & Body Works candle covers this year. I prefer Kohls or local shops for candles now.
4. Shop Secondhand NOW
If the weather is still warm near you, then it's the perfect time to pick up some secondhand clothes for the fall season. My husband and I don't need much, but our toddler is definitely getting low on warmer clothes that fit her. With two kiddos, online thifting at Thredup has been way easier than going to thrift stores. Their carts literally don't fit both my toddler and a carseat, so in-person thrifting has been a rare treat for this mama. You can also check local Facebook marketplace or Craigslist for inspiration.
 5. Visit an Apple Orchard or Pumpkin Patch
This is somewhat location dependent, but definitely visit one of these for a date night or family activity if you can. It isn't necessarily free, but when you pick apples as a date, you have the fun and you basically did a little grocery shopping. Not to mention this is literally the freshest product you can get! We've loved taking our daughter, and can't wait to make our debut as a family of four this year!
6. Use
FALL

 Décor

Did you know that if you use fall décor, it can be up from September-November? Yep. All three months. You get to feel festive without any extra work or purchases. Some of you love Halloween and can't believe I'm suggesting this. I know, I know. But decorating for Halloween isn't really my thing (and on top of that I have a 2 year old who is scared of all the Halloween décor), and neither is switching out the décor three times instead of one. When do you put out your fall décor? I'm a fan of Labor Day ish. My house is currently a mixture of navy and fall, but we're working through. I even have a post from last year about how I made my centerpiece! Also, let me know if you're a fan of "non-traditional" fall décor colors. I've noticed a lot of blush pinks, sage greens, and soft colors that ooze Fixer Upper vibes. It's super cute, but seems trendy to me. What do you think?
click to see how I made this!                                                                                                                                                                                                                                                 7. Clean with a "Wish List"
Make a list of items you wish you had, but don't buy them. Instead, clean and organize parts of your home and keep this list nearby. It's shocking how many things you may find that are either what you "want" or can function similarly enough. I got this idea from Emily Ley's book, A Simplified Life. I laughed because my list was 10 items and I found 8 of the 10 in my messy office. Give it a try! If you are decorating, it's the perfect time to do a bit of decluttering and organizing.
Enjoy the cooler weather!
-Rachel
View this post on Instagram

this post contains affiliate links in accordance with the Website Disclaimer
Rachel is the creator and owner of Fresh Pine Co. and its subsidiaries, including allwavyhair.com = the #1 Web Source for naturally wavy hair information & tips. Rachel received a Breakout New Blogger Scholarship at FinCon 2018. She enjoys writing niche content about budget lifestyle, eco-friendly living, and mental health.
---
---